Nice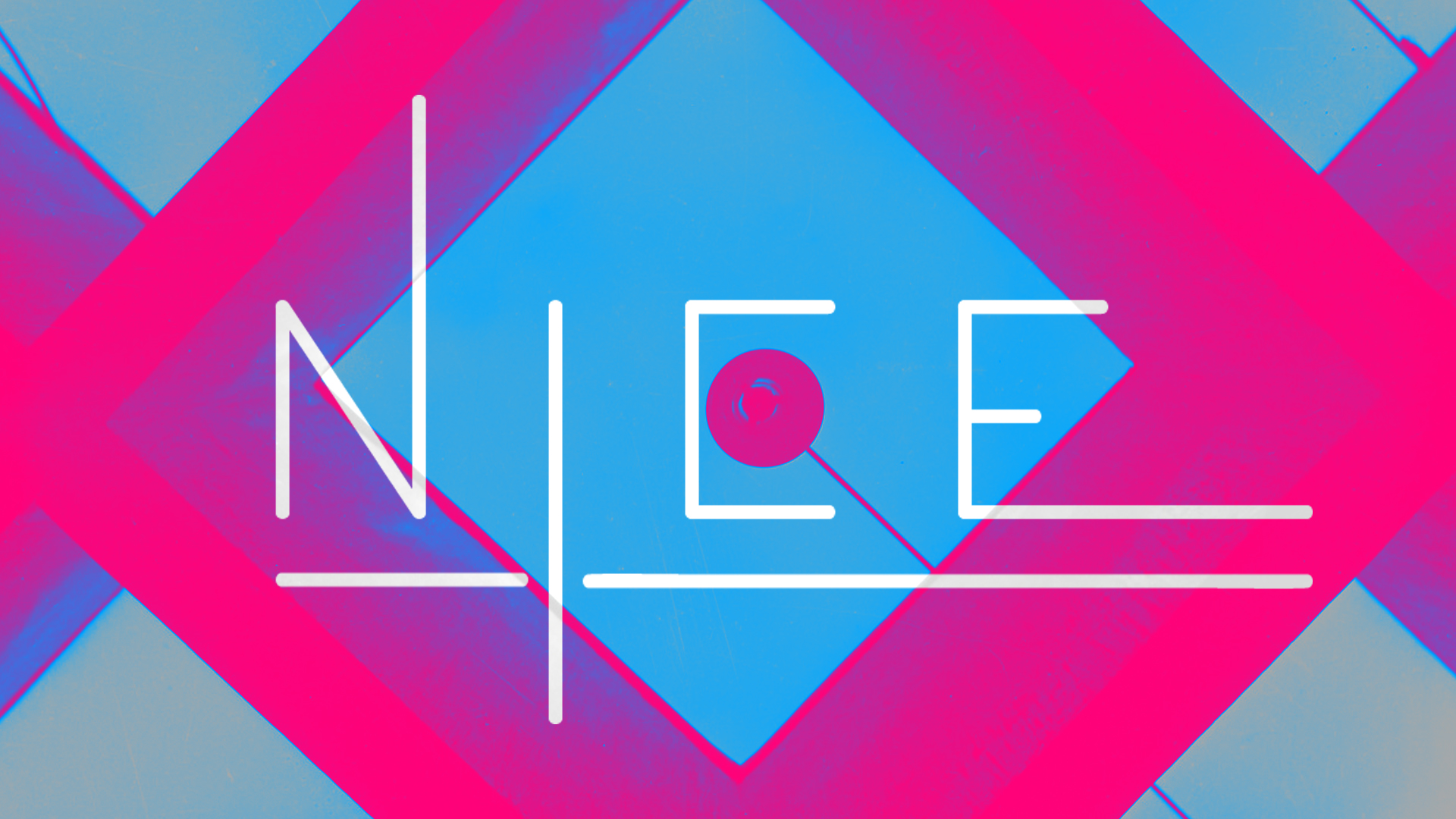 A simple project made by vectorizing a doodle and throwing an eye-searing background behind it.
The text was made with Illustrator's pen tool, following a basic, predetermined grid.
The background is a public domain photo of the METU Faculty of Architecture, found in the Old New Stock Tumblr collection. It was applied a simple gradient map, and then the text was then pasted over top. Though subtle, the text appears slightly translucent with the original photo's color showing through. This is really just a masked copy of the original, unmodified background layer with its opacity turned way down.